QuickBooks Enterprise 2019 Platinum Edition (Annual)
QuickBooks Enterprise 2019 Platinum Edition (Annual)
Product Description
New Intuit's QuickBooks Enterprise Solution 2019 is a comprehensive Accounting and Financial Management Software which is rated #1 and is the best selling small business software. Intuit QuickBooks Enterprise Solutions, designed for small businesses, offers all the features of QuickBooks Premier plus additional tools to help you grow - all at a fraction of the cost of more complicated systems. With this most powerful QuickBooks you can import from your bank, process credit cards, run payroll, be ready for taxes and organize all your business finances in one place.
QuickBooks Enterprise 2019 is the most flexible version of QuickBooks, Packed with additional features and extra flexibility your small business needs in accounting software. You can choose the QuickBooks Enterprise subscription that works for you:
Platinum subscription includes all of the functionality of the Gold Edition + Advanced Inventory and Advanced Pricing to help you manage complex inventory and pricing processes.
We offer monthly and annual subscription for QuickBooks Enterprise Solutions.
QuickBooks 2019 is Easier than Ever
Schedule Reports

Automate sending of reports via email

Find information quickly

Search as you type
In between amount search
Vendor/customer type

Reports Customization improvements

Show filters on reports
Enhanced selection of filter values

Up-levelling information

Remind users of un-deposited funds
Showing company file name in deposit summary
Cleared flag on CC charges

Miscellaneous

Show the deleted user in audit trail report
Copy Line/Paste Line in timesheets

High Resolution support

Make QB comfortable and delightful on higher resolution comp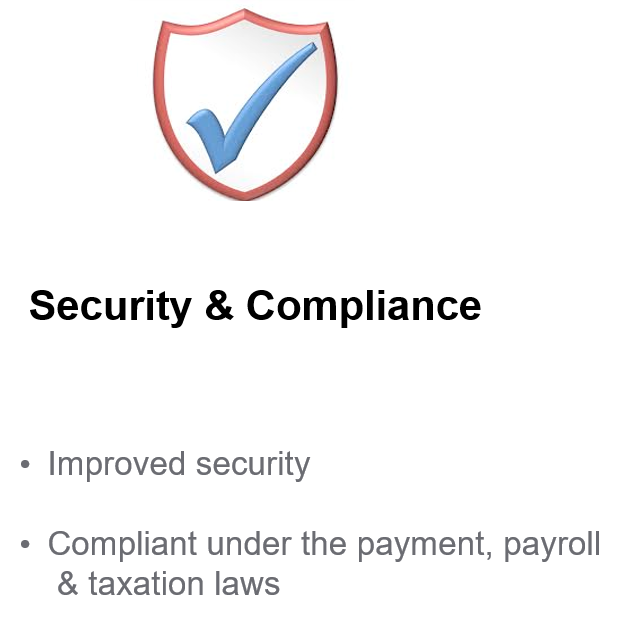 What's New and Improved Features in 2019:
Send sales orders to mobile inventory scanners (New 2019)

Fulfill sales orders faster with a new picking process (New 2019)

Create customized pick-lists to be completed by warehouse workers across multiple locations (New 2019)

Check on sales order status real time (Improved 2019)

Customized inventory reports

Get your work done significantly faster with multiple windows open across multiple monitors (New 2019)

Improved Multi-User Experience (New 2018)
Smart Search (New 2018)
Reports Filters (New 2018)
Automated Reports in Single User Mode (Improved 2018)
Remind Users of Undeposited Funds (Improved 2018)
Deleted User Names Continue to Appear in Audit Reports (Improved 2018)
Vendor and Customer Type Filter (Improved 2018)
Improved Security (Improved 2018)
What's Included:
Intuit's Full Service Plan

U.S.-based Customer Support
Product Upgrades
Online Backup
Data Recovery

Brand new, License of Intuit QuickBooks Enterprise Solutions 2019 Software ready for download
60 Day Return Policy
Options to add Advanced Inventory, Advance Reporting, and Advanced Pricing Modules

QuickBooks Enterprise subscription is good for 12 months from purchase date or subscription renewal date. You have the option to add Intuit Data Protect for free as an active subscriber to QuickBooks Enterprise. Service begins as of the date activated and continues through to the expiration date of your QuickBooks Enterprise subscription.
What's Key features:
Advanced Reporting
Shortage Report for Assemblies
Disallow Negative Inventory Quantities
Disallow Selling to Customers with Overdue Payments
Total Any Column on Sales and Purchases
Business Insights on the Home Page
Stock Status Improvements
Enhanced Sorting
Search within Transactions
Shaded Lines on Transactions
Bump Users out of QuickBooks Remotely
See Costs on Sales Forms
Print Footer Only on Last Page
5 Reasons why QuickBooks Enterprise Solutions is the Right Solution for You:
GET ROOM TO GROW WITHOUT SACRIFICING CONTROL
SEE YOUR GROWING DATA HISTORY
DISCOVER UNTAPPED INSIGHTS ABOUT YOUR BUSINESS WITH ADVANCED REPORTING
MAKE QUICKBOOKS DO MORE FOR YOU
ACCESS ANY WAY AND ANYWHERE YOU WANT, ANYTIME
Authorized direct download from Intuit.com secure servers. No shipping costs.

Click here for a comparison of the full line of QuickBooks Accounting Software.
Integration with Other Software
Microsoft Word and Excel integration requires Office 2010, 2013, 2016 or Office 365 (32 and 64 bit)
E-mail Estimates, Invoices and other forms with Microsoft Outlook 2010-2016, Microsoft Outlook with Office 365, Windows Mail, GmailTM, Yahoo! Mail®, and Outlook.com®.
Compatible with QuickBooks Point of Sale version 10.0-12.0
Transfer data directly from Quicken 2016-2018, QuickBooks 2005-2016 and Microsoft Excel 2007-2013
Operating systems supported:
Windows 7 SP1, 8.1 Update 1, or Windows 10(32-bit & 64-bit)
Windows server 2016, Windows Server 2012 R2, Windows Server 2011, Windows Server 2008 R2 SP1
Server 2008/2011 (64-bit) recommended for multi user
Hardware and operating system requirements (client and server)
2.4 GHz processor minimum
System processor should support at least Streaming SIMD Extensions 2 (SSE2) instruction se
2.5GB of disk space (additional required for data files)
4GB minimum, 8GB Recommended

Server RAM Requirements

1-5 Users: 8GB RAM
10 Users: 12GB RAM
15 Users: 16GB RAM
20 Users: 20+GB RAM
| | | | | | |
| --- | --- | --- | --- | --- | --- |
| | | | | | |
| U.S.-based Support | Product Upgrades | Online Backup | Data Recovery | Training Tools | |
Disclosures
Pricing & Billing: In year one, starting at sign up, you will receive [X]% off the current list price of your annual subscription to QuickBooks Enterprise 2018. After year one, your credit card account on file will be automatically charged the then-current price of the QuickBooks Enterprise subscription every year, unless and until you cancel. You can cancel at any time by calling 1-866-379-6635 prior to your renewal date. Terms and conditions, pricing, features, service and support options are subject to change without notice.
Product Service Interruption: Your service begins at time of sign up and continues through to the expiration date of your QBES subscription. If you cancel your subscription, you will have access to your company file, but you will no longer have access to QuickBooks Enterprise and all services that are included with your subscription.
If you choose to not renew your ES subscription, here are your other options to access the data in your company file:

You can start an ES free trial subscription to read your data, and then cancel your free trial before it ends.
You can take your company file to another accounting software provider, who can migrate your file to their software.
You can take your file to an Intuit Reseller or QuickBooks ProAdvisor and have them access the data for you.
QuickBooks Enterprise 2019 Overview
QuickBooks Enterprise Advance Reporting
Enhanced Online Payroll
QuickBooks Enterprise Advance Inventory
QuickBooks Enterprise Advance Pricing
Receive a copy of QuickBooks Pro for FREE when you sign up for a new Merchant Account with service contract and are approved by the end of the month or you can choose a higher level accounting software and we will apply the equivalent discount.

Sign up for merchant accounts, payment gateways, gift/loyalty cards, merchant cash advance/ loan, check, EBT, Debit and payroll services that we offer through our Online Merchant Application.
Find Similar Products by Tag
Find Similar Products by Category